CAMPER SOLAR PANEL 100W NEW PROFILE - SPG100
Regular price

€179,00

Sale price

€149,00
Moscatelli , a company specializing in the design, construction and supply of solar panels , televisions and other products for campers, vans and mini vans, offers a 100W photovoltaic panel for campers with highly efficient monocrystalline PERC cells , complete with a 6-metre cable already connected. ASA anti-UV cable gland and aluminum supports integrated in the frame for convenient fixing to the roof.
The complete kit for motorhomes , light and compact, is easy to assemble and is suitable for satisfying a need for sufficient energy for the daily needs of life on the road.
ASSOCIATED PRODUCTS:
Within our product range , you will also find charge controllers and batteries useful for making the panel work in the best possible way.
You can combine this type of solar panel with the 10A PWM charge regulator, the 25A MPPT regulator and the service batteries.
TECHNICAL DATA:

Weight
8.5kg
Dimensions
965x545x55mm
Peak power
100W
max current power
4.9A
Open circuit voltage
20.4V
Monocrystalline cells
PERC 75x166mm 9BB
MOSCATELLI WARRANTY AND ASSISTANCE

All our products are guaranteed for 2 years .

Once the purchase has been made, you can contact our assistance .

A person dedicated to the service will provide you with all the necessary explanations for the operation and use of the product and on how to install it.
SHIPPING INFORMATION

The price includes transport costs.

This means that you will not be charged for shipping .
MOSCATELLI RETURNS POLICY

If you need to return , don't worry.

Contact our customer service: we will personally take care of all the necessary steps .
Share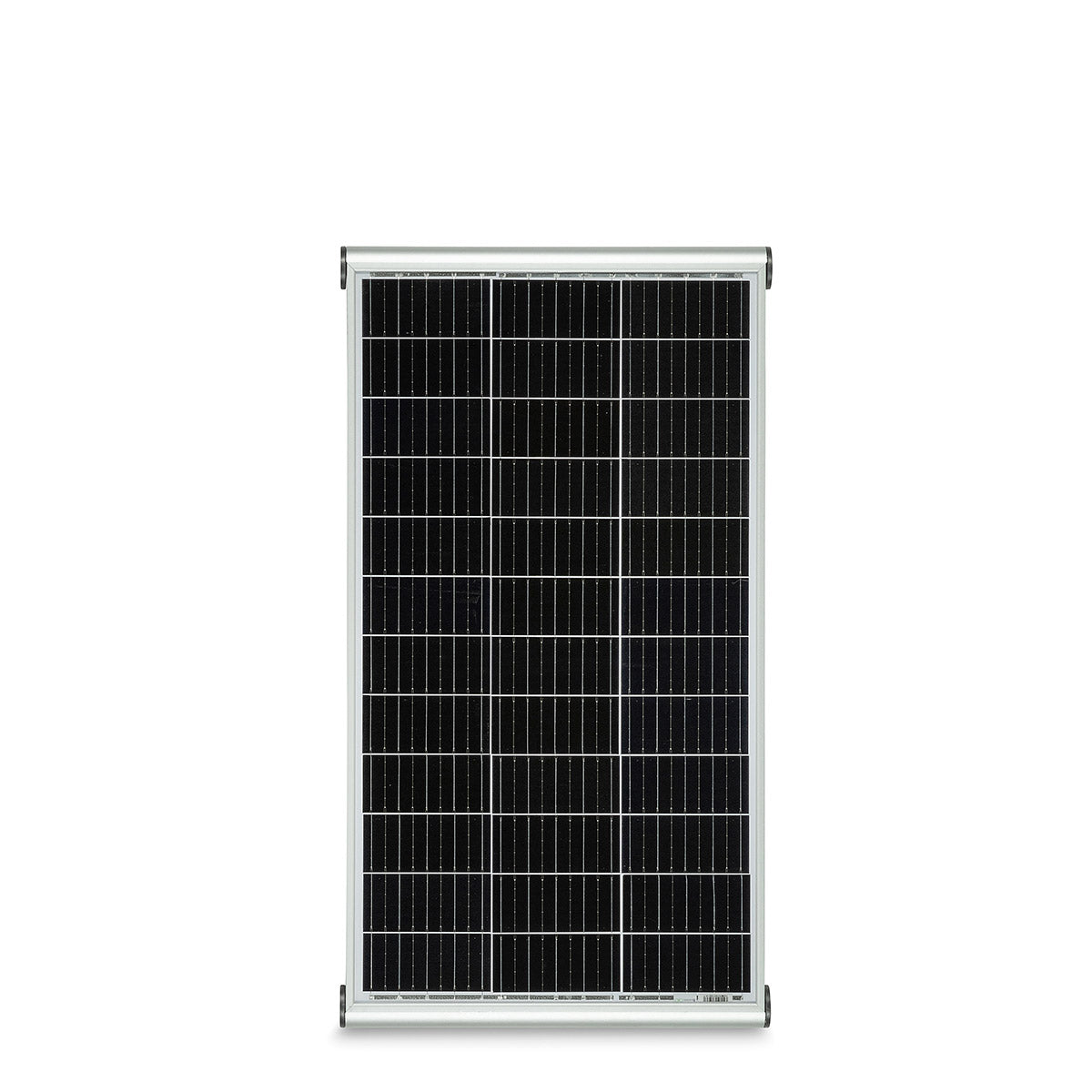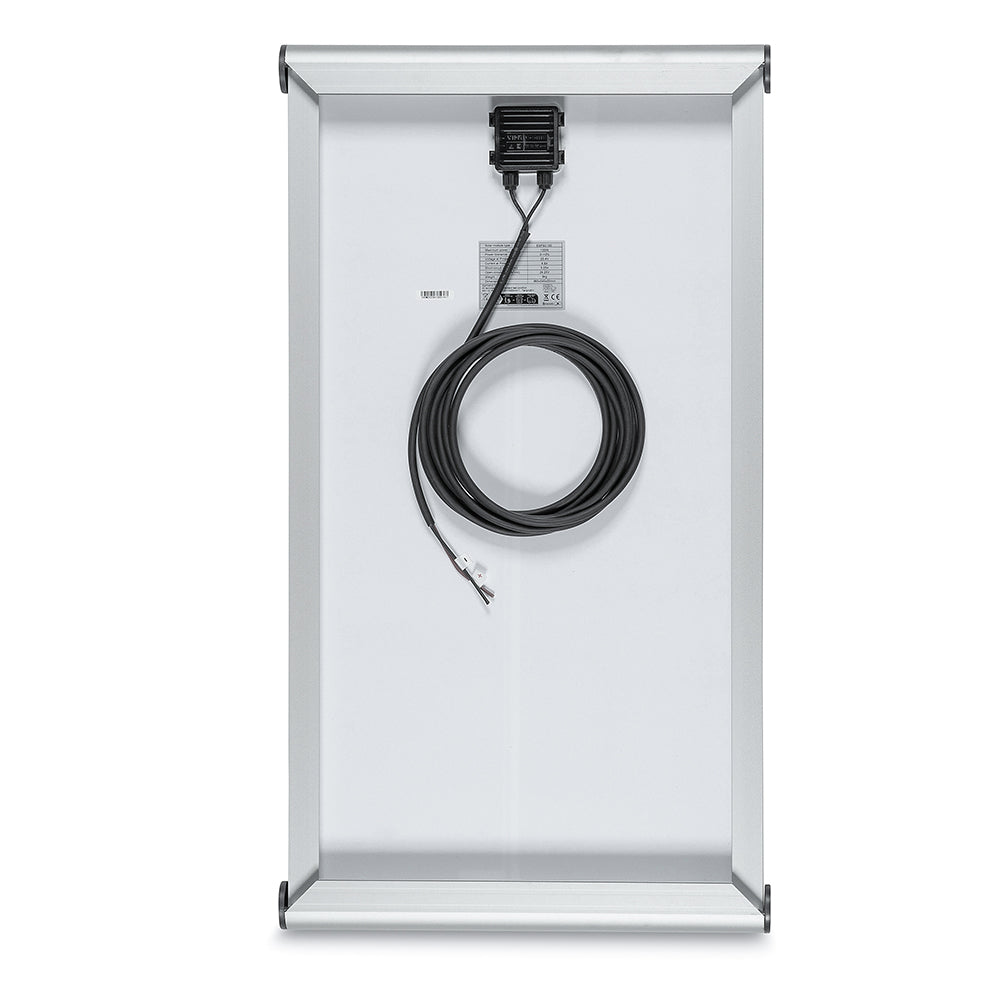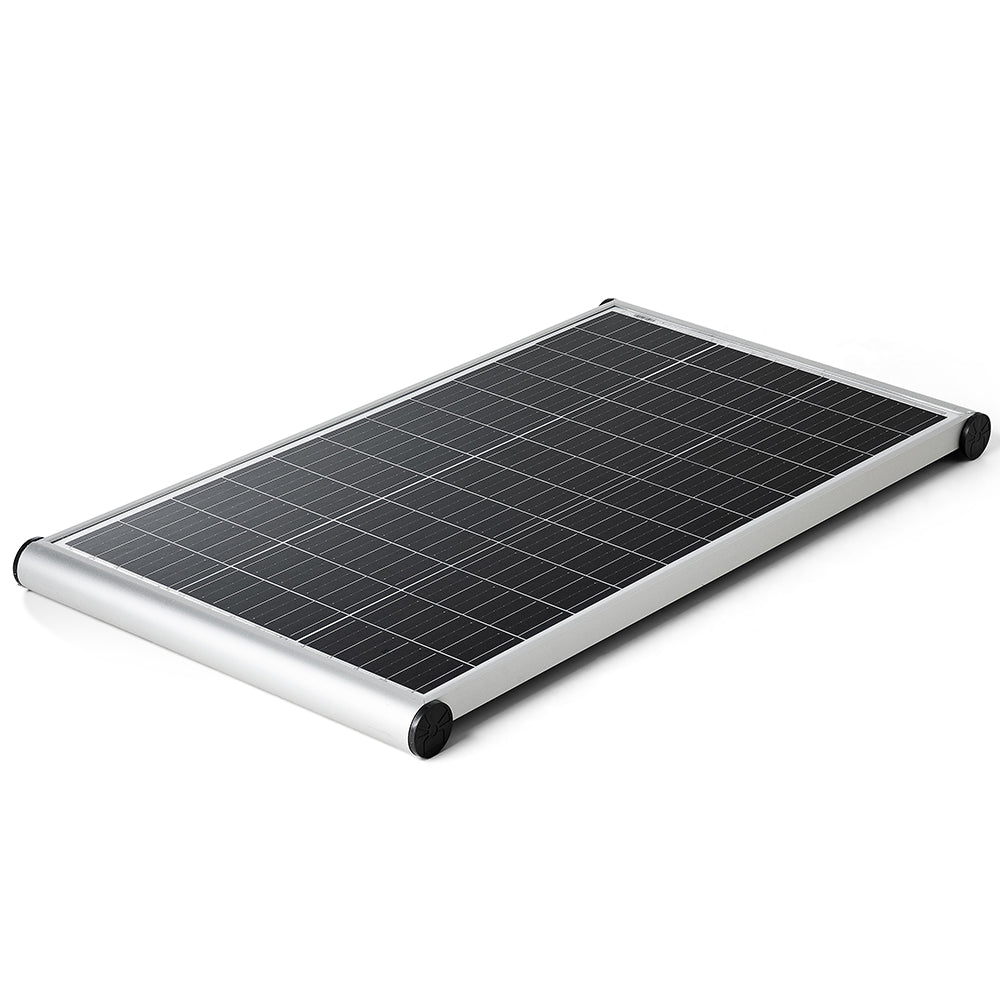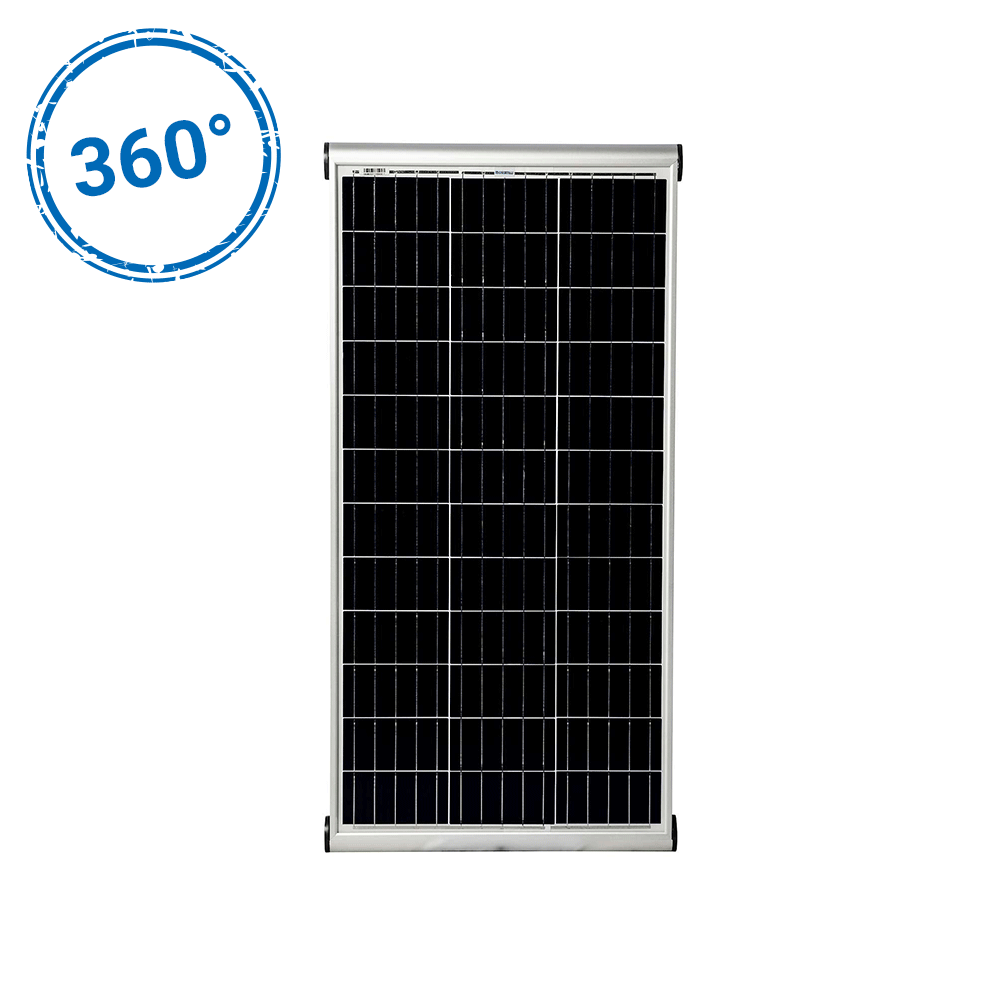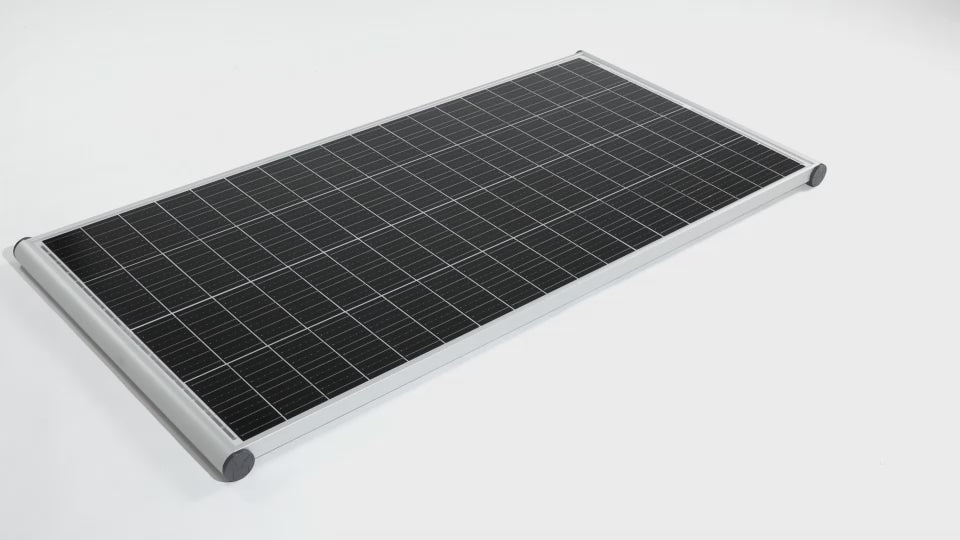 FREQUENTLY ASKED QUESTIONS
1. How does a solar panel for campers and vans work?

Fitting one or more photovoltaic panels on your camper, van or mini van allows you to produce electricity thanks to an irreplaceable natural element: the sun. However, the sun's rays do not directly power the vehicle's utilities but only the battery to which the electrical system is connected. To store the current in the battery, regulate the voltage and manage the charge and discharge cycles, a charge controller is required, usually equipped with a remote control display.

All products that you find with us , to experience your journey in safety and autonomy.
2. How many things can be recharged with a solar panel?

We have the sun, a solar panel, a charge controller that feeds the battery and the utilities connected to it. The combination of all these elements determines the quantity of utilities that can be fed.

For example, a 100W panel is sufficient to support the basic consumption of a camper or
a van , such as led lights, TV, water pump and refrigerator.

With a more powerful panel , for example from 130W , it is possible to recharge as well
two batteries .

While, to produce an amount of current capable of recharging a large battery park in addition to the basic services, it is recommended to purchase a more powerful 190W or 195W panel. This is the optimal choice to meet the needs of intensive users or travelers who want to experience a free stop even for several days.

Our products are designed to meet your needs for independence and autonomy , depending on your needs.
3. How do you install a solar panel?

Installing a solar panel on the roof of your camper or van is simple . First you need to buy a suitable glue or silicone that will be applied to the roof of your vehicle, in correspondence with the aluminum supports of the panel itself. Then you have to drill the roof , in order to get the cables to the batteries connected to the charge regulator , taking care to use the cable gland .
In this way, in fact, water infiltrations and possible unpleasant inconveniences are avoided.

Now that you have everything you need, all you have to do is leave .
what do you find in the box?
1. Instruction manual

2. Your solar panel with aluminum profile for integrated fastening

3. 6m cable
We stand by your side and take nothing for granted.
Just what you wanted, ready to give you the autonomy you need.
6m cable already connected to the panel and cable gland in ASA, an anti-UV material, resistant to atmospheric agents. Connect everything and start the journey.